Explore the waters surrounding Shell Island in search of dolphins and other natural residents of our area on one of our well-equipped boats, which can carry up to 6 people (adults or children). Our licensed professional captains have extensive knowledge of boating and marine life in the Panama City area, making them the perfect guides for snorkeling, swimming, sunning, boating, and exploring. Book now for an unforgettable adventure!
What is included and involved with your dolphin tour?
This dolphin tour is the perfect adventure for your family, as it includes all snorkeling gear and a seat on a boat to explore St. Andrews Bay, the Jetties, Shell Island, and if water conditions allow the Gulf of Mexico.
Additionally, each 2-hour trip is able to be tailored to your group's preferences, or you can simply let the captain be your personal local guide. Either way, you're guaranteed to make memories bayside.
How many people will be in my group if I book a dolphin tour?
Each boat tours is designed to ensure maximum safety and compliance with Coast Guard regulations. The dolphin boat can accommodate up to six individuals, including adults and children, along with the captain.
For larger groups, we can arrange for multiple boats to tour together for two hours. Additionally, if your group is less than six people, we'll add others to your boat to ensure the 6+1 formula is met.
Note: If you'd like to keep your tour private, you can purchase six tickets for your family or group. Book all six tickets at once to secure your spot and enjoy an memorable experience with one of our knowledgeable local guides.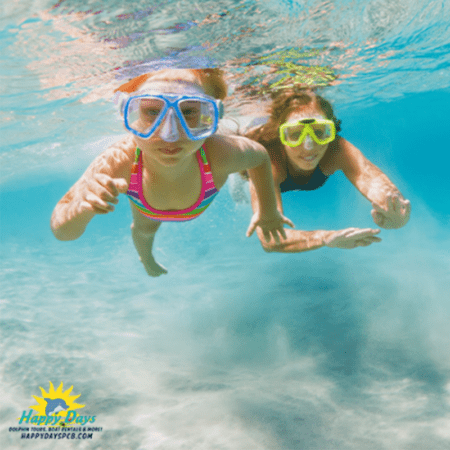 Fun for the whole Family
and Perfect for all Ages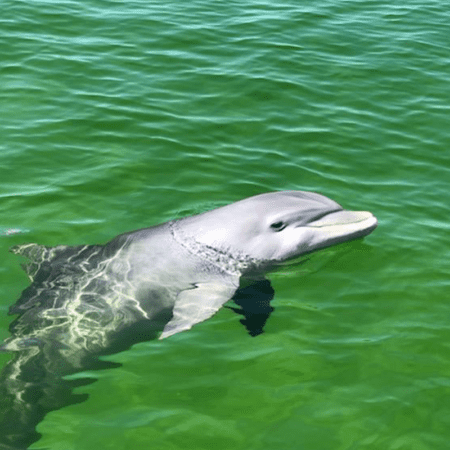 Swim with Dolphins in the
St. Andrews Bay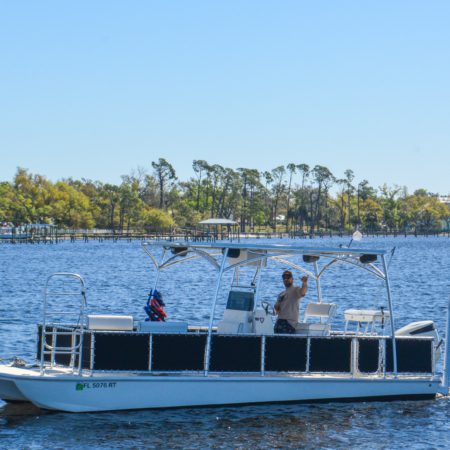 Our Knowledgeable team is ready to help you make memories