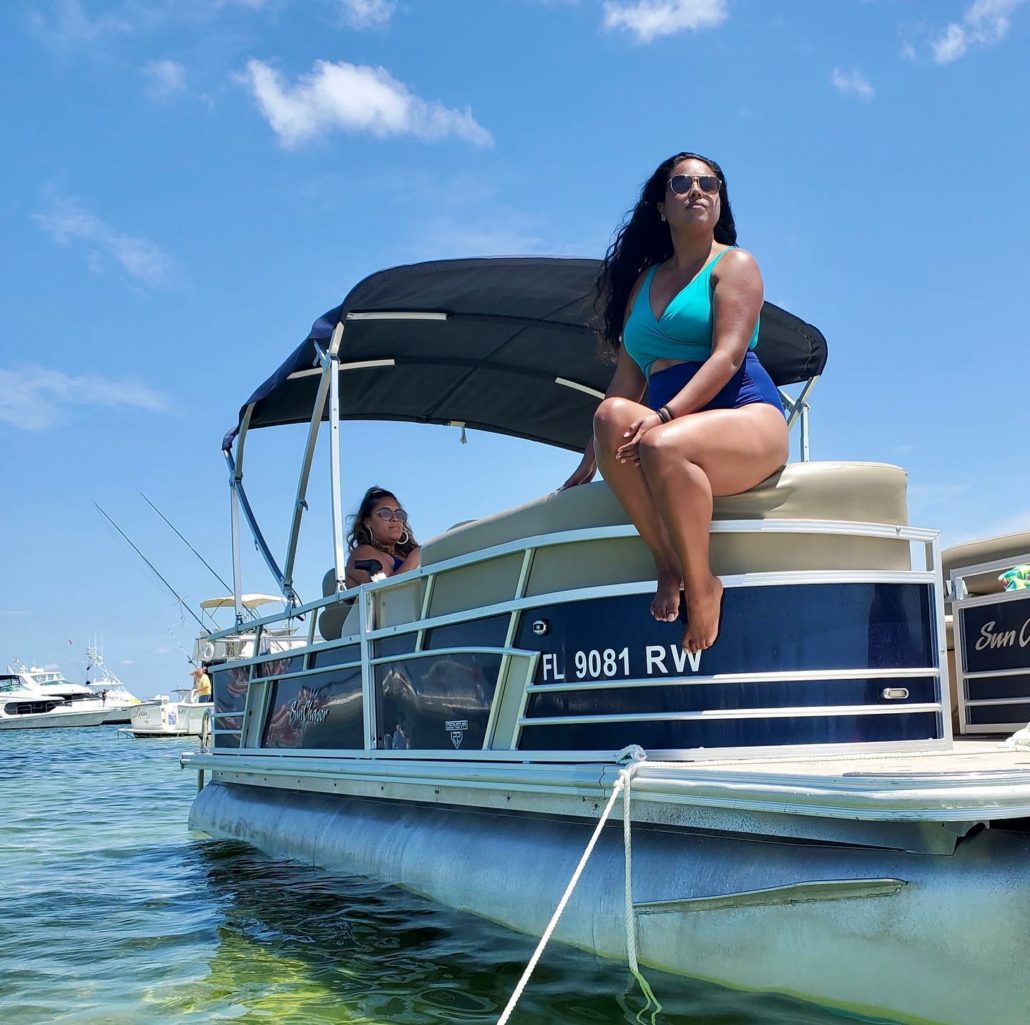 FLORIDA STATE REGULATIONS: All vessel operators are required to be at least 25 YEARS OF AGE with a valid ID. All renters born ON OR AFTER JANUARY 1, 1988 MUST HAVE a Florida boaters license or boaters safety card. TO GET CERTIFIED CLICK HERE.
OUR PONTOONS: We offer quality, clean, and affordable pontoon boats that come equipped with a 4-stroke outboard, AM/FM stereo, stern ladders, and life jackets. Boats are 23-Foot and can accommodate up to 11 people.
SAFETY FIRST: All vessel operators are required to be at least 25 YEARS OF AGE with a valid ID. All renters born ON OR AFTER JANUARY 1, 1988 MUST HAVE a Florida boaters license or boaters safety card.
Pontoon boats are about the safest vessels out there to operate, especially for newbies who have never driven a boat. You'll find our pontoons offer a smooth and safe ride for the whole family.
All boats come equipped with USGC safety equipment and life jackets.
INCLEMENT WEATHER WOES: We are known as the sunshine state but we understand the occasional thunderstorm can pop up and cut your trip short. If the weatherman is predicting bad weather we ask that you call at least 48 hours in advance to receive a full refund.
WHAT TO DO & WHERE: Once you cruise off on your pontoon boat, your options for fun activities are limitless and it's completely up to you with how'd you like to spend your time. Here are some of our favorite ways:
Visit Shell Island: Shell Island is a beautiful seven mile long, uninhabited island only accessible by boat. This secluded island has both a gulf and bay side with white sandy beaches, copious amounts of shells for souvenirs, and snorkeling opportunities. It's a short 20 minute boat ride from our docks. You won't be disappointed with this little piece of paradise.
Go Fishing in St. Andrews: The area offers a wide variety of game fish and whether you're a seasoned fisherman or first timer you'll likely catch something worth talking about. Either drop a line off the boat or head to shore and give the kiddies a net to fish.
See & Swim with Dolphins: If you hoping to spot a dolphin on your adventure, your chances are pretty high. Many of the dolphins who call St. Andrew Bay their home are very friendly and curious. Don't forget to bring your camera, these guys love to put on a show.We only ask that you don't feed them as it is illegal under the Marine Mammal Protection Act.
YOUR CHECKLIST: We're all guilty of forgetting the sunscreen or an extra towel at one point or another. Here is a checklist so you don't forget anything the day of your adventure:
Friendly reminder that the tour is 3.5 hours and that some time is spent at Shell Island.
ON THE GRAND-MÉRE: 
Restrooms
Full Bar 
Concessions
Air-Conditioned Cabin 
Double Decker Views 
131 Passenger Seats 
Narrated Sightseeing
YOUR CHECKLIST: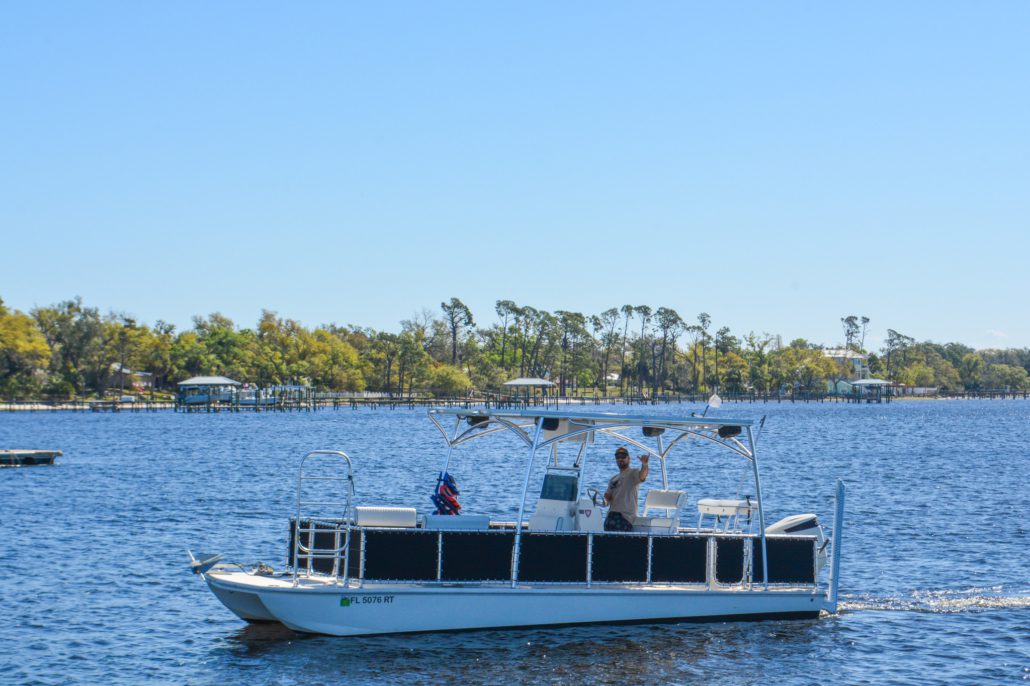 WHAT IS INCLUDED IN THE DOLPHIN & SNORKEL TOUR?: This dolphin tour comes equipped with everything you need, including snorkeling gear and a comfortable seat to explore St. Andrews Bay, The Jetties, Shell Island, and the Gulf of Mexico.
Safety is our top priority to ensure our guests have a good time and that we are in compliance with the Coast Guard requirements. This dolphin tour is a personal experience with our local waters and sea life. Our goal for your trip is to encounter and swim with dolphins and take in the wonder these amazing creatures give back to us.
Note: Because dolphins are wild, we can only do our best to locate some during your specific tour/boat trip. There are no promises of performance based on seeing or encountering dolphins and making lifetime memories that will fuel endless smiles and enjoyment.
HOW MANY PEOPLE WILL BE IN MY GROUP IF I BOOK A DOLPHIN TOUR? To ensure safety and comply with Coast Guard requirements, each boat tour will be for 1-6 people (adults and children), plus the captain. If your group has more than six people, we can add another boat, and both boats can tour together.
*For groups with less than six people, we will add other people to your boat to equal 6.
Note: You are welcome to purchase six tickets for your family of five to ensure a private boat for your family/group.